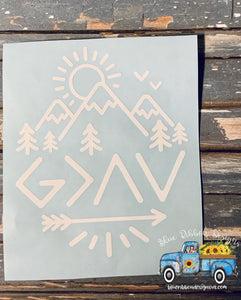 Kidd Family Fundraiser - God is Greater Than the Highs & The Lows Decal
This listing is for the fundraiser decal for Tori & Everleigh Kidd of Appomattox. 
Decal measures approximately 5" tall x 4" wide.
All proceeds, minus the shipping cost, will be going to Tori & Everleigh.  To assist with accounting, please do the following:
*  Please only order the decal(s) on one order.  If you would like to order other items, please order those on a separate order.
*  Please  pay with PayPal, which will make it easier for me to transfer the funds to Tori's PayPal account.
Thank you for the love and generosity you guys have shown towards Tori and Everleigh!